Discover Movement GIFT Membership
Includes 30-day online access to LIVE instructor-led & recorded online classes each month:
   -  Self-Myofascial Release with Lisa Buerk
   -  Movement for Longevity with Jim Chaput
   -  Discover Yoga with Meghan Vestal
Beginners are always welcome in all classes. Our instructors are very skilled at modifying for all levels.
Enhance your mobility, build strength and improve balance to move with confidence and ease!
Learn more about all our classes here and meet our instructors below:
Click the play button to sample each class
Self-myofascial Release with Lisa Buerk
Myofascial release is therapy for gently manipulating the soft tissues of the muscles and fascia to treat pain and immobility. Benefits include increased joint range of motion, increased flexibility, relief from pain caused by restricted movement and scar tissue, and increased activity of the parasympathetic nervous system.
Release, Relax, Renew & Recover with Self-Myofascial Release! 
Movement for Longevity with Jim Chaput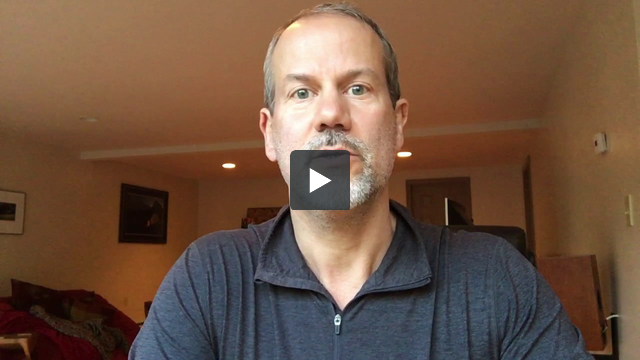 This class will help you master practical movements, like getting down to the floor and back up, with ease. Class starts with an easy warm-up then progresses through drills to help you find the right level of challenge for your body and brain to improve your strength, balance, posture and proprioception (your sense of your body in space).
Learn the drills that work for you so that you can move with confidence! 
Discover Yoga with Meghan Vestal
This introductory, therapeutic yoga class begins with a gentle warm-up before moving into demonstration, basic terminology, and slowly-paced sequences for safe alignment and practice of foundational poses. Meghan concludes the class with a brief guided meditation. No experience necessary, modifications are offered and explained.
Discover the amazing health benefits of yoga!